JIVE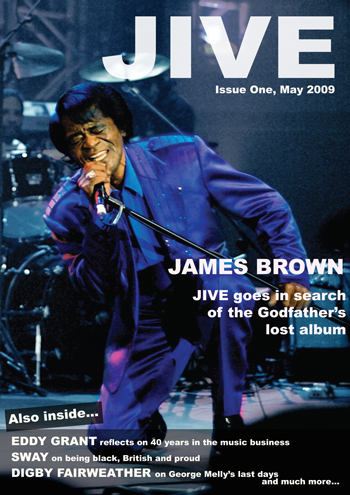 In May 2009 Charles produced JIVE, an award-winning, one-off, cross-genre black music magazine for British audiences.
The idea was born in 2008 when, having written for US black music journal Wax Poetics, Charles noticed that the UK did not have a British equivalent and set about investigating how fairly, or unfairly, black artists were represented by the British music press.
After conducting a content analysis study on the front covers of four leading British music magazines over nine years, Charles found that black artists were far from proportionately represented. The most inclusive of the magazines featured one black artist on its cover for every 12 white artists. The least inclusive was a staggering 27 times less likely to feature a black artist on its cover than a white artist.
Thus, for his 'final product' on his journalism degree course, Charles set about creating a prototype black music magazine, encompassing soul, blues, funk, jazz, R&B, rock&roll, world music and more.
JIVE featured interviews with calypso legend Eddy Grant and MOBO winner Sway DaSafo. It was launched and distributed at the 'Hold the Press' exhibition in in Southend-On-Sea on Monday 11th May 2009.
In late 2009 the key feature, 'James Brown: The Lost Album', won a prestigious Guardian Student Media Award and was described by judges as 'the best piece of student journalism we'd read in a long time, if not ever'.